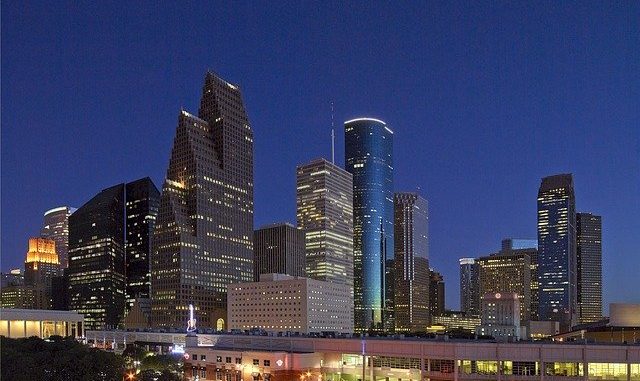 It's been a dangerous day around Houston's light rail line.
Another car ran into the train, for collision #69 (KPRC-2's count is off).
And in an unrelated incident, KHOU-11 reports that a man has been shot while waiting for the train:
A man was rushed to the hospital after reportedly being shot at a light rail station Friday evening.

Witnesses say the suspects were on bicycles.

It happened around 6:30 p.m. at the station near Wheeler and Main.

Witnesses say two men on bicycles rode by and one of them apparently fired the shot.

The motive is unclear.

At last check, police were still searching for the suspects.
The shooting is the latest incident at a train station. Other people have reported being held up. Obviously, Metro's response to that problem has not been adequate if people are now being shot.
Instead of focusing Metro police manpower on ticketing jaywalkers and people who clip the train, the city needs to get serious about protecting riders of the train.
Of course, we can expect incidents of dangerous crime to increase as Mayor White and council continue to ignore police manpower shortages and focus instead on Tasers and African-American museums.
(10-23-2004 Update) Laurence Simon points out in the comments that MetroRail actually shut down service for a time on Thursday night after Game 7 of the National League Championship Series, stranding passengers downtown watching the game and leaving them uninformed as to the problem:
Service was suspended for safety reasons just as the contest ended about 10:15 p.m., however, and it took almost 40 minutes for a train to arrive at Preston Station to ferry the disappointed fans home. Some irate passengers complained there was no sight of an obstruction on the tracks and no communication from the Metropolitan Transit Authority about the reason for the wait.

Several said the continuing troubles with rail service during downtown events make them less likely to ride again.

"I don't appreciate how the city is like, 'Come downtown and use rail,' but you don't have enough respect for your patrons to let us know what's going on," a visibly upset Cassie Reid of Midtown told a MetroRail supervisor at Preston Station. "I could have walked home by this point."

The supervisor had just arrived at the platform — more than 30 minutes into the delay — to inform the 100-plus waiting riders that rail service north of Jefferson Street had been suspended and there was a bus available on Fannin Street to ferry them to the Downtown Transit Center.

Only minutes after more than 50 people left the station and began walking the block to Fannin, a train finally pulled in. Only 50 or so people were left to board it, and the trip south was hampered by numerous delays. From the end of the game, it took almost an hour for the train to reach Midtown, only a mile away.
The affluent upwardly mobile types who wanted a toy train and disdain buses must have been quite upset at having to rely on the bus once again.
A Metro executive added the following:
None of the incidents appeared to affect the rail line, but Arndt said "we will always err on the side of safety."
Except, of course, for laying the rail line down a busy, narrow traffic corridor in a manner that, 69 incidents later, has proven to be dangerous.