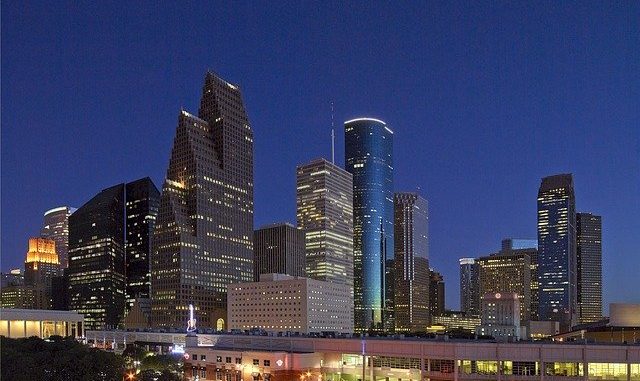 Chronicle metro/state editorialist and gossip columnist Rick Casey decides today to play economist.
Casey apparently doesn't much like the incentive packages used to entice formerly large mail-order firms like Bass Pro Shops and Cabela's to set up retail stores in Texas.
Here is an excerpt:
[W]hile the governor and his buddies are protecting us from land grabs for private companies, they're showering certain favored companies with our money.

Take the Cabela's outdoors store that opened last week in Buda, a small town just south of Austin. Please.

The Nebraska-based former catalogue store went public a few years ago and started building stores all over the country. Following in the footsteps of Missouri-based Bass Pro Shops, it created shops that look like theme parks, called them tourist draws and snookered public officials to grant tens of millions in tax breaks and subsidies.

They call it "economic development."

The tax subsidies, breaks and incentives total more than $60 million, according to documents obtained by the Austin American-Statesmen. (Is there more? Cabela's sued Attorney General Greg Abbott to try to keep the newspaper from obtaining some documents.)

The town of Buda and Hays County expect to pitch in as much as $40 million, mainly for infrastructure, $4.5 million in county sales taxes will go back into the project, the state will pay $20 million for road enhancements, and the governor's Texas Enterprise Fund will kick in several hundred thousand dollars.

Showing no restraint, Buda will turn its water tower into an advertisement for the store and pay toward some billboards as well. And the Texas Fish and Wildlife Commission is delivering Guadalupe bass for the store's 60,000-gallon aquarium.
It seems that Buda and Hays County are picking up most of the tab for this project, and the "governor and his buddies" a much smaller amount. But why let facts get in the way of slamming the "governor and his buddies?"
There's also this:
One of those speaking against subsidies for Bass Pro was, not surprisingly, Katy-based Academy Sporting Goods. Its owner, Arthur Gochman, understands that a new sporting goods store, no matter how fancy, doesn't create new buyers. It takes them from other sporting goods stores.

"I don't mind competing," he said. "I just want a level field."

The politicians, with their subsidies, aren't taking his property from him. Just some of his customers.

"Economic development" in Texas, it seems, is subsidizing Nebraska and Missouri companies at the expense of Texas companies.
That's one myopic view.
On the other hand, customers of Bass Pro Shops and Cabela's who once used the outstanding mail-order services of those companies will now be paying Texas state sales tax because those companies will have retail outlets in the state. That's tax revenue that was escaping the state previously.
Folks who know much more about economics than I do are welcome to debate the pros and cons of trying to attract businesses to Texas using such incentives. However, Casey's notion that somehow the practice is akin to an unjust taking of private property for private purpose — and therefore that "the governor and his buddies" are hypocrites — strikes me as reaching.