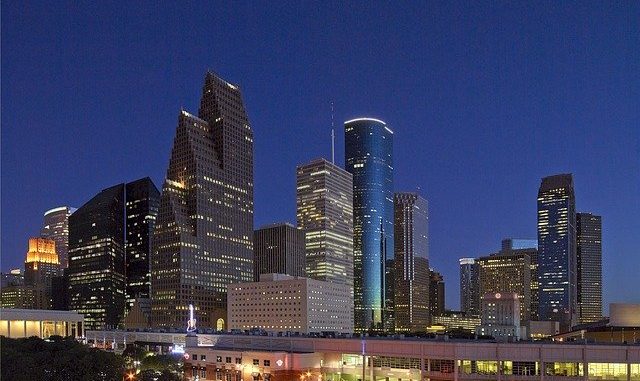 Events have conspired to keep me from doing a full post on the agenda for the second week in a row, but I managed the time for a brief post. Thanks to Matt Stiles of the Chronicle for his work in making the agenda backup available online to all citizens! The devil is in the details, and this is where the details are to be found.
In his weekly agenda post, he mentions that the file wasn't complete, and some items were missing from the copy he had. When access was finally opened up today, those items had been added. Since he didn't have a chance to cover them, and I'm short on time, I'm just going to cover those three this week.
Item 25 — Hide-a-Dumpster: This proposal will require owners of dumpsters to hide them from view through use of walls, shrubbery, or fences. A permanent exemption may be granted if there is no way to hide it from view and still retain access; also a one-year exemption can be granted if a property owner has 100 or more of them on multiple properties, and needs time to construct visual barriers. One-quarter of them must be covered every three months; all by the end. I see two problems here. First, the bar is set too high for multi-dumpster owners. Twenty or so would be reasonable, although for less, a shorter time limit might be imposed. Second, doing a fourth every quarter-year is nice and logical, but it defies reality. If someone has 100 of these things to do, they're going to want to take their time drawing up plans to build barriers (or use shrubbery) that fit both the physical and aesthetic location. Then there's selecting the contractor(s) to do it right. Thus it's unlikely to see many of them hidden in the first three months, but more at the end.

Item 26 — Save-a-House: The Houston Archeological and Historical Commission has the power to halt demolition of certain properties in the old Sixth Ward if it deems the structure to be of historical value. However, that halt is limited to 90 days; at the end of that time, the property owner can simply demolish the house anyway. This will give the Commission (which is appointed by the Mayor, confirmed by council) power to make such stoppages permanent. However, the ordinance is time-limited; it will expire in only six months. I strongly suspect there is a story behind this — it's probably aimed at one specific owner and property, and the expiration date is to keep developers from raising a stink over the city interfering with their business. Historical preservation, or unwarranted taking of property rights? You decide.
Item 27 — Hire-a-minority: I've mentioned the Minority and Women Business Enterprise (MWBE) requirements in prior articles. This ordinance is to comply with the results of a lawsuit filed by minority contractors over how the city has administered the program. For the last ten years, women-owned businesses have counted towards the minority requirements, even if the women in question were white. Accusations immediately rose that many contractors were placing the business under their wives' names and qualifying unfairly; a lawsuit, filed in 1996, was only settled last year. Under the settlement agreement, the required participation was raised to 22% (from 17%) and split into three parts: Minority Business Enterprise (MBE-14%), Women's Business Enterprise (WBE-5%) and Small Business Enterprise (SBE-3%). However, any MBE is also counted as a SBE, regardless of company size.
See you next week!
BLOGSERVATION: Newswatch: City Hall