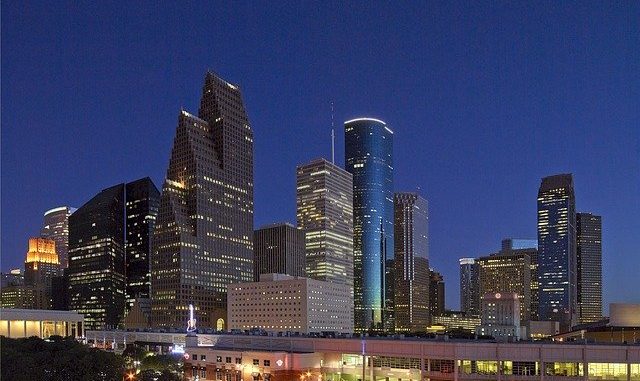 Two Houston-area landmarks will be shutting down for good at the end of the year.
Jennifer Leahy and Lisa Gray report for the Chronicle that the Greenway Theater will be closing:
The Greenway Theatre, which has screened films in the basement of Greenway Plaza for 35 years, will close at the end of this year.

Employees say Landmark Theatres lost its lease at 5 East Greenway Plaza. Landmark, a chain that specializes in independent and foreign films, has operated the Greenway since 1994.

A board designated for patrons' reviews of offered films has turned into a makeshift memorial as people protested the closing.

Written lamentations of "We will miss you" and "NO" in bold, penciled script were posted, along with a message from a self-described 30-year patron who simply offered: "We are sorry."

Less than a dozen patrons were found in the green-walled establishment Monday evening.

[snip]

The Greenway's last screening will begin at 7:30 p.m. on New Year's Eve.
We suspect that even on Christmas Eve, the megatheater complexes with stadium seating and such probably drew more than a dozen patrons. It had to be hard for small theaters to compete.
Elsewhere inside the loop, West U's charming JMH Market will also be closing its doors for good shortly. The Chronicle's Nancy Sarnoff has the details:
[JMH Market] will go dark on Monday and likely never reopen.

The owner, who said the business has struggled financially for years, has put the 1-acre property on the market for $5.1 million.

"I'm saddened by it as much as anyone in the community," said Michael Freeman, a Memorial resident who bought a stake in the property a few years ago and later acquired the majority interest. "I put my sweat and money in it for the last three years."

JMH No. 5 has been in the same spot for more than 50 years. The country-style store has become a neighborhood hangout, where kids meet on their bikes and parents go for coffee.

Groceries have sort of become an afterthought.

That was evident late last week, when the shelves were half-stocked, the meat counter was empty and signs were posted around the store advertising 20 percent off just about everything.
It wasn't the world's greatest grocery store, but the place served some of the best burgers in town. It sounds like one last lunchtime burger run will have to take place at some point this week.
BLOGVERSATION: Mike McGuff.
(Originally posted by Kevin Whited on 12/26/07 and restored from Bloglines)