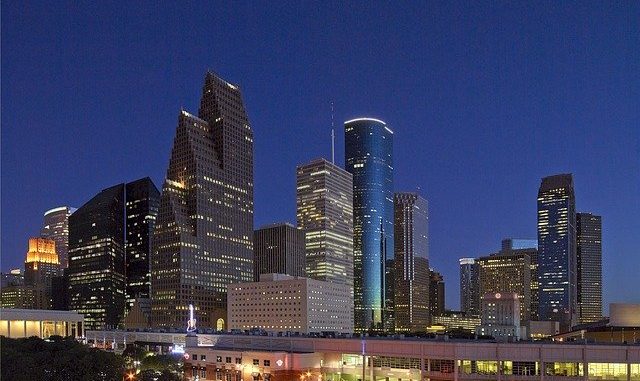 Local media have recently reported on affluent residents of the Rivercrest subdivision who have conveniently (and rapidly!) secured public works improvements to cut down on the riff-raff blowing down their streets.
Mayor White, predictably, denies that the affluent residents of Rivercrest received any sort of special treatment from the city (certainly there's NO precedent for such shocking behavior!).
KTRK-13's Miya Shay, who reports that other local homeowners visited Council yesterday to make their displeasure with the "not-special treatment" known, doesn't seem to be buying into the Mayor's talking points:
Forgive me for being a little cynical about how this was handled… We have a very quiet, expensive street on the west side called E. Rivercrest. The homes are gated, the houses are expensive, and there are some very rich people who live there. About a year ago, we began hearing rumblings that the owners on that street want the road closed off. A number of media did stories on this.

Fast forward to this month, when, all of the sudden, people who live around Rivercrest noticed the street was being closed off! Oh wait.. it wasn't being "closed off" but just a very long egress was being built. It's all meant to cut down on cut-through traffic. While it made homeowners along Rivercrest happy, neighbors on either side of the street are really against it. They turned out in force at City Council. Their main complaint: nobody told us, and now we're getting all their traffic… it's not fair.

Hammered by upset neighbors, Mayor Bill White says the city did not operate "covertly" to help out the homeowners on Rivercrest. I haven't figured out why council member Pam Holm didn't know anything about the project, if it wasn't covert. It's also interesting that both the state representative for the area and his opponent came out against this build out. State Rep. Jim Murphy and Kristi Thibaut both say the build out should be removed. Murphy even sent a letter on state stationary. What happens now? Will the Mayor stand firm, or will the city back track?
The Mayor will stand firm, of course. He doesn't like to be challenged by mere reporters, stakeholders, citizens, state legislators, etc. And he especially doesn't like to be challenged on the more egregious examples of Ready-Fire-Aim governance gone bad (think Ashby and the Center Serving Persons with Mental Retardation). Always keep in mind that Chairman White knows best, and you can pretty much figure out whether he'll back down when challenged on a given issue.