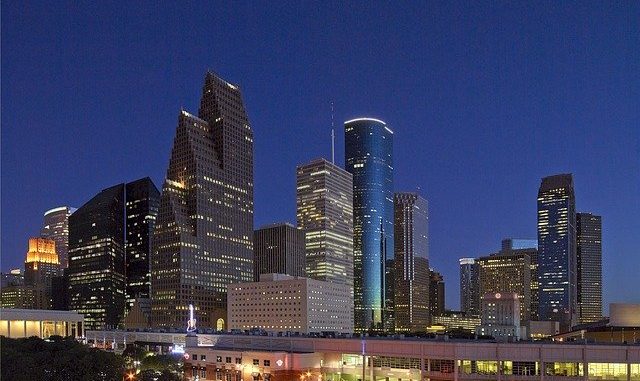 FIve months after catching METRO MAP workers not working, KPRC-2's Stephen Dean decided to revisit the issue, and AGAIN found MAP workers not working:
METRO Motorist Assistance Program employees started arriving to shoot pool, play dominoes, watch television and socialize while rush hour was under way as Local 2 Investigates tracked them over the past three weeks.

Some workers arrived before 6 p.m. on some evenings, and the entire group avoided helping a single stranded motorist for the entire time until their shift ended at 9 p.m.

"Unacceptable," said METRO Chief Executive Officer George Greanias upon learning of the nightly routine from Local 2 Investigates. "The fact that some employees, based on your news report at least, seem to feel that on duty time is to be spent recreating, when in fact that's not the case, is extremely troubling."
These revelations don't even shock anymore. We expect them. It's a given that METRO wastes our money. It's taxpayer money and there's so much of of it floating around, who cares if a few MAP employees don't work their entire shift?
METRO was dysfunctional and arrogant under Frank "Procurement Disaster" Wilson. The roots are still the same even as George Greanias fights an uphill battle to change the OLD METRO. An integrity-less culture festered for so many years, it's just standard operating procedure at METRO.
Here's one employee's response to KPRC when asked about it: ""We always come in and turn our paperwork in at this time," he said.
And here's the response of another employee: "Well, that's the way we do it, close the lane at 8 o'clock and 9 o'clock you go back home. That's it."
That's the way we've always done it. The mantra of every successful company, right?
And Greanias' reaction?
He insisted that action was taken after the Local 2 Investigates report in October to keep closer watch over MAP workers, but he admitted it may not have gone far enough. "I'm not going to commit a ton more of METRO resources to policing people, when what I want are adults who will do the job that they tell us they're committed to do," said Greanias.
There are a couple of glaring problems here (besides Greanias' misdirected irritation). First, does METRO have a clear job expectation? Because the MAP employees think it's a part of their job to knock off working a few hours early. If the job expectation IS clear, then METRO has a problem with the MAP employees, and the supervisors who are allowing this to happen. And if the supervisors are allowing this to happen, then Greanias should also look further up the food chain. Who knows what other stink bombs are just waiting to explode?
By the way, METRO's MAP page says, "It's safe!
Don't worry about who will assist you. M.A.P. vehicles are staffed with experienced uniformed METRO Police officers and Harris County Sheriff's Department deputies."
But in Stephen Dean's story last fall we learned:
Police officers are no longer manning the MAP vehicles at METRO. Lambert said he decided two years ago to move those officers to patrol duties where they are badly needed. Employees of other METRO departments, such as wrecker drivers, were moved into the MAP jobs, and Lambert said he is not rethinking that decision.
METRO's bloated PR department should update that page.
It was Tom Lambert who removed security personnel from Park and Rides and turned them into Park and Pillages. We can see why METRO promoted him!