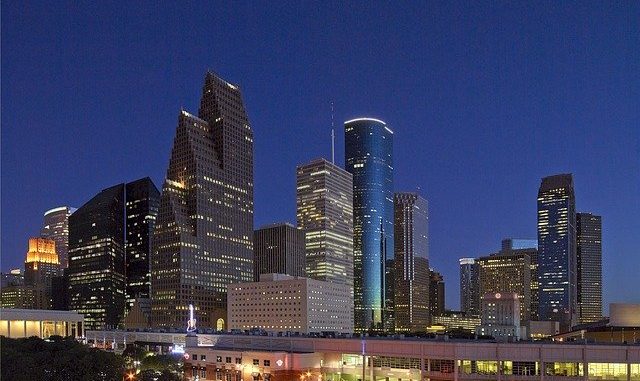 Last Wednesday, HISD spokesman Terry Abbott sent out a press notification that the HISD Board would be holding a meeting at Vic & Anthony's Steakhouse. The press notification made clear that the meeting, which was described as a "mini-retreat," would mainly be a closed-session meeting to discuss legal and personnel matters, as allowed by state law.
The Chronicle ran a story before the meeting that seemed unclear on the nature of the meeting:
Plan to make a reservation for tonight's Houston Independent School Board meeting. The "mini-retreat" is at 6 p.m. in the board room of the high-priced, downtown Vic & Anthony's Steakhouse.

Outside of meat and potatoes, the menu will mainly consist of HISD leaders discussing personnel issues behind closed doors. Among the items is Superintendent Abelardo Saavedra's performance evaluation.

"That's just altogether weird," said Gayle Fallon, president of the Houston Federation of Teachers. "It's like they're trying to make sure you don't go."
Fallon's contention is one perspective, but the press notification made clear that the meeting was to be mostly a closed-door meeting. That's why the Chron's lede was confusing. There really wasn't much reason for people interested in an HISD board meeting to make a reservation, because they weren't going to be seeing much.
The Chronicle story did raise the issue of the location/expense of the meeting:
Davila said she helped spearhead both the retreat and the effort to have the $1,500 dinner paid for by Bracewell & Giuliani, a law firm that frequently represents the district.

"I know my board members. I know how they would feel if we just went out and did this. … I thought, 'If I'm going to get us in this mess, I'm going to find someone to help pay for it,' " Davila said. "This will be a good way for this vendor who does business with us to give back to education."

The district won't be buying any alcohol during the meeting.. No votes will be taken at the restaurant, Davila said.
The Chronicle's SchoolZone blog followed up on that issue:
What do you think would have been the most ethical course of action for the school board in this case?:
1. Ask a law firm that wants to keep HISD's business to pay for the board and Saavedra to eat at an expensive restaurant?
2. Let taxpayers pay for it just like they've paid for previous overnight board retreats at a bed and breakfast and a boutique hotel?
3. Hold the meeting at the brand new HISD administration building and order takeout?
Personally, I know that I've had occasions in private industry where management will take people out to a nice restaurant and pick up the tab. One could argue that it's our shareholders picking up that tab, and we could have been better stewards of their investment by sitting in the office and ordering pizza. One could also argue that we could talk someone who wants to do business with us into picking up the tab. Every option has pluses and minuses, in my mind. The HISD situation seems at least somewhat analagous, so I don't have a strong feeling on any one option over the other. But I bet other people might — so go leave them some feedback if you do!
On a subsequent SchoolZone post on this topic, I left a comment asking education editor Jason Spencer what he would consider ethical in terms of getting the story about a meeting closed to the public in this manner, since there seems to be some range of opinion on that topic at the Chronicle. He left a very interesting answer that's a good read. I find that sort of interaction from Chronicle editors and reporters to be very informative.
Anyway, I'm closing comments on this one here, so go leave the Chron folks your thoughts on this one also, if you're so inclined.