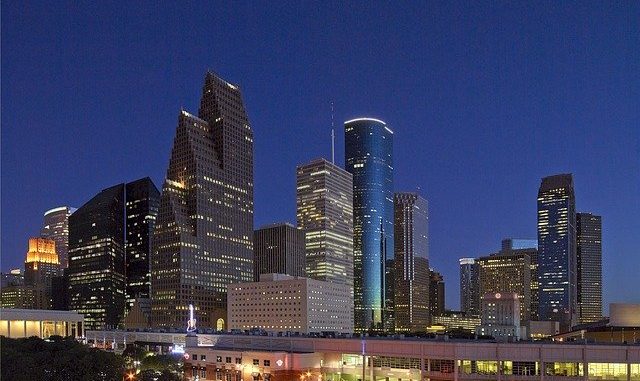 With the Supreme Court ruling on lethal injection, we expected a steady stream of the Chron Eye for the Death Row Killer Guy as the state once again resumed executions.
A couple of recent stories, though, had a different focus. First, there was this one by Rosanna Ruiz:
It was midnight, but Melody Flowers had to get something off her chest.

The single mother of five woke her eldest. "If something should ever happen to me," she whispered to 8-year-old Tameka, "I want you to know that I will always love you all. I want you to be there for your brothers and sisters. Even if you are not able to see me, I'm still with you all."

The next afternoon, the 27-year-old Flowers was dead.

She had been bludgeoned with a claw hammer, raped, strangled and stabbed. Her body was dumped in the partially filled bathtub of her Humble apartment. The lifeless body of her toddler, Patrick, also stabbed, lay on top of her.

Now, 17 years later, memories of the horrific murders and the years that followed came to the fore for her surviving children with word that their mother's killer would be executed.

Derrick Sonnier, who authorities said stalked Flowers for months, was convicted of the Sept. 16, 1991, murders and sentenced to die. On June 3, the 40-year-old will be the first in Texas to be executed since the U.S. Supreme Court upheld the constitutionality of lethal injections last month.

[snip]

Tameka Traylor, 25, and Sebrina Flowers, 23, Melody Flowers' daughters, plan to witness his execution in Huntsville.

"He took everything from us," said Traylor, now a married mother of four. "Nothing will ever bring Melody and Patrick back or remove all the hurt and pain we had to endure. When he gave them the death sentence, he took the only person that loved us away from us … and my brother didn't even have a chance to live his life."
Most death row killer guys have torn apart lives beyond their immediate victims.
The second story with a focus on victims also came from Rosanna Ruiz:
Their husbands were their soulmates.

They intended to watch their children grow up, then grow old with their spouses.

If not for the fateful 2006 meeting of their husbands, Joslyn Johnson and Theresa Quintero likely would never have laid eyes on each other.

During a traffic stop, Juan Leonardo Quintero, a landscaper, shot officer Rodney Johnson, 40, seven times, killing him. A Harris County jury last week sentenced Quintero, 34, to life in prison without parole.

While Joslyn Johnson will mourn the loss of her husband for the rest of her life, prison bars will separate Theresa Quintero from hers.

It's not the way either imagined their lives would turn out.

In the courtroom, the two women always sat on opposite sides, just a few feet from one another.

Wrestling with emotions
Joslyn Johnson said the seething anger she managed to staunch before the trial resurfaced the moment she locked eyes with Juan Quintero.

"I just wanted to jump over there and choke him," she said.

Theresa Quintero wrestled with different emotions. She wanted to slap the man she married in 1997 but also embrace him.
The emotionalism doesn't really appeal to me (then again, I'm not part of the demographic to which it's supposed to appeal), but the focus on the victims is unusual for the Chronicle.
Maybe the old Chron Eyes have been retired. We certainly hope that's the case.
BLOGVERSATION: Texas Digital Epitaph.