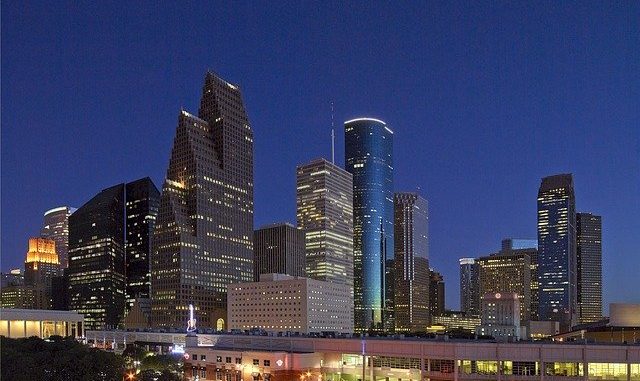 Once again, the City's priorities are catching up to it, in a very disruptive manner. A water leak has buckled the East Freeway, the Chron.com reports. I'm sure the State of Texas is going to enjoy picking up the tab for damages caused by the city's decaying infrastructure.
Traffic is blocked on the East Freeway this evening after a water leak near the East Loop caused the roadway to buckle, TranStar officials said.

All westbound lanes of the East Freeway were closed shortly before 8 p.m. after an underground water line burst near the East Loop, said TranStar spokeswoman Dinah Massie Martinez.

Vehicles driving over the area caused the concrete to weaken and the roadway then began to buckle, Massie Martinez said.
Those pesky vehicles! All their fault, you know. Um, not exactly. Washing out the subsurface under the roadway left the concrete with inadequate support. The problem is, there's no telling how long this has been going on, and therefore, how large of a cavity has been washed out. So how big is it? Well as of the posting, the city doesn't know.
TxDOT, the Houston Police Department and the City of Houston's water department are at the scene trying to locate and fix the leak…
The article isn't clear on exactly where the line break is. If it's just inside the loop, there's a 30″ steel main that crosses under the freeway not far from Gellhorn. If it's just outside, there's a 12″ steel line next to Oates Rd. The 30″ line could be a real problem — if it is a large washout, the repairs could take a day or two, and tomorrow's commute is going to suck. So would an evacuation of High Island — or anywhere else in East Houston if this is still a problem on Wednesday. Significant traffic would be pushed towards the Beltway, and the logjam would make it less likely that Zones B or C would evacuate if required. Or it might spur them to evacuate early, leading to another Rita-jam.
To quote Ms. Martinez again, "But hopefully they'll fix it before then." Yes, our public officials are always looking on the bright side, and full of hope, aren't they?