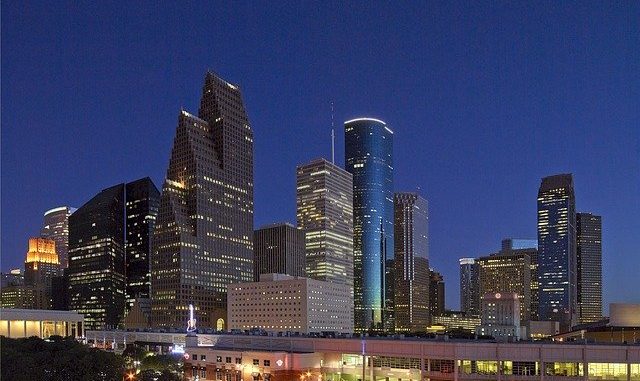 We've editorialized on the "voter intimidation" narrative that emerged at the start of early voting this week, a meme that (sadly) found its way into news reporting for two leading Houston MSM news organizations. Today, we are pleased to reprint (via the Creative Commons license) Texas Watchdog's in-depth review of those early voter-intimidation allegations. Thanks again to Texas Watchdog for making their work available via Creative Commons (we noticed the Chronicle took advantage of their excellent reporting earlier this week as well).
Harris Co. officials find no evidence of voter intimidation; co. attorney Ryan mediating election spat, says no conflict in donation to Houston Votes; feds not investigating tea party group
by Steve Miller
An hour-long meeting Tuesday between representatives of the Harris County Democratic and Republican parties, the Harris County District Attorney's office and the County Attorney's office was fairly unremarkable. It was a place for the two political parties, who are twisted in an acrimonious battle of lawsuits not between each other but by groups tightly connected to the right and the left, to discuss allegations of intimidation at the early voting locations.
The state Democratic Party says that Republicans are using a group called the King Street Patriots to recruit poll watchers, who are in turn intimidating mostly Democratic and minority voters. Democrats have come to the defense of Houston Votes, a left-leaning group accused of voter registration fraud.
But among the mediators of the meeting was Harris County Attorney Vince Ryan, who has accepted and given donations to groups tightly connected to the Democratic side.
In April 2009, Ryan donated $1,000 to Houston Votes for its voter registration effort. Houston Votes was accused in August of numerous voting violations by Harris County Voter Registrar Leo Vasquez, including falsification of government documents. (See the Texas Watchdog story here.)
In May 2009, Ryan, a Democrat, accepted a $500 donation from Fred Lewis, who heads Texans Together Education Fund, for which Houston Votes serves as the get-out-the-vote arm.
And in March, Ryan donated another $100 to the Texans Together Education Fund for a luncheon ticket, and has given other similarly sized donations to Texans Together over the past few years, records show.
Ryan's first assistant, Terry O'Rourke, said the donations presented no conflict.
"Take a look at the size and the timing of that. There's nothing unlawful," he said.
Earlier this month, Ryan's office punted a public records request from a King Street Patriots volunteer to the attorney general, who will decide whether certain voter applications and volunteer deputy applications should be released. The AG's decision, called an open records letter ruling, would likely come after the election.
Ryan told the folks gathered in his office Tuesday that he would send investigators to take statements from "various people in the early voting stations where the trouble had occurred," according to Harris County Democratic Chairman Gerry Birnberg.
County officials found no proof of trouble
And all accusations of intimidation were looked into by the Harris County Clerk's Office, which found no proof of any malfeasance, said Hector DeLeon, a spokesman for the office.
"We processed 26,031 votes, we had 14 complaints, all from Democrats, of intimidation," DeLeon said. "We had no complaints on Tuesday or [Wednesday]."
Representatives from his office went to each site of a complaint, spoke with officials there and found nothing to uphold any allegation of trouble, he said.
Still, Ryan called for a monitor from the U.S. Department of Justice, although reports that the DOJ was looking into any particular group