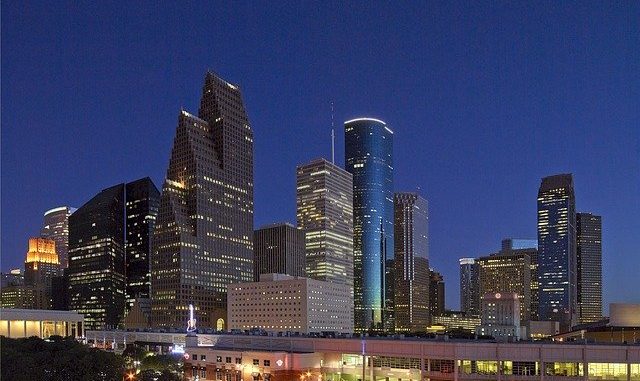 Recall back in 2006 METRO Police Chief Tom Lambert finally found some state-of-the-art security for METRO's Park and Pillages. Described as a "quantum leap forward," specifics were as follows:
At the heart of the new security system are cameras that can be programmed to spot a variety of activities, from a car parked in a bus loading area to a suspicious package left near a bench. Such events will alert METRO police officers at Houston TranStar of a suspicious activity or that a crime may be in progress.

The multifaceted system also features call boxes for patrons who have an emergency or who spot suspicious activities, a public address system, and entrance gates that can be closed at a moment's notice.
Sounds great! Unless you park at the Grand Parkway Park and Pillage, because METRO made a decision a couple of years ago not to spend money on the multifaceted, quantum leap forward, state-of-the-art security system out there:
Metro is stepping up patrols of its Grand Parkway Park and Ride location after someone broke into 11 vehicles Tuesday.

The lot off of Interstate-10 is the only Park and Ride location without security cameras.[snip]

But Metro said its Grand Parkway location was the only lot without the cameras. Installing them would cost about $300,000, Gray said, because the property is leased.

"A decision was made a couple of years ago because of the expenses and whatnot, and the lease situation, we would not have cameras out there," he said.
Hmmm, "a decision was made a couple of years ago…" That rings a bell. Where have we heard that before?
Police officers are no longer manning the MAP vehicles at METRO. Lambert said he decided two years ago to move those officers to patrol duties where they are badly needed. Employees of other METRO departments, such as wrecker drivers, were moved into the MAP jobs, and Lambert said he is not rethinking that decision.
Ahhh, yes. Chief Lambert strikes again! We don't have to work too hard to guess who made the decision a couple of years ago not to install the security system. The man is a genius. Hopefully someone will recognize it and give him a promotion!
At one point in KHOU's story, I thought we were getting ready for a Raequel "9-volt" Roberts sighting:
Still, Metro wants to put the breaks-ins in perspective.
Alas, it was Super Spokesman Jerome Gray providing METRO's perspective. I'm sure those who had their cars broken into feel much better knowing METRO saved $300,000.