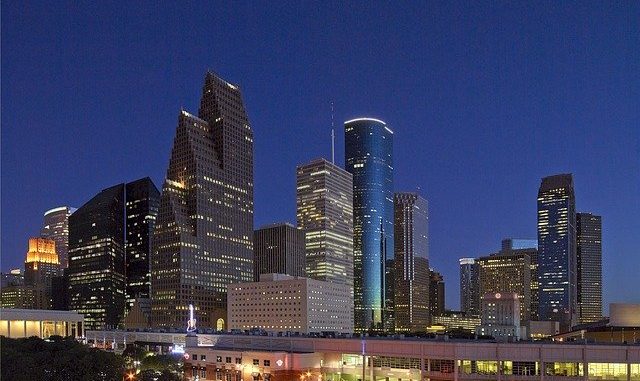 We're continuing with a "Week in Review" post to highlight news and such from the week with links (and sometimes commentary). It may or may not become a regular feature.
***
It was a slow week on the blog this week, with our only new post coming from Neal Meyer. In case you missed it, be sure to check out his perspective on the recent Chronicle story about a woman whose apartment complex removed her door to encourage her to catch up her rent (which was several months behind).
***
The runoff election on Saturday turned out more incumbents at HCC and Houston City Council.
We'll miss CM Helena Brown on Council, since she was usually willing to throw a monkey wrench in the Parker/establishment machinery (and the winner of that race, Brenda Stardig, already proved fairly useless in her last stint on Council). However, Michael Kubosh may well play that role on City Council, following his victory over Roy Morales (whom we'd like to see focus on the private sector instead of yet another quest to feed at the public trough).
***
The Houston Chronicle announced its new managing editor this week. An excerpt from new editor Nancy Barnes's memo:
When Vernon and I first started talking about him joining the Chronicle, I discovered that we shared at least one trait in common: a relentless optimism for the future of journalism.
Sharing a trait, of course, would typically mean that yes, it was held in common. But leaving aside the redundancy of the editor's prose, we'll wish the new managing editor well, for he is coming into a deeply entrenched culture of secretarial journalism and establishment cheerleading. The guy seems to have a good track record of pushing investigative journalism, so perhaps he'll be able to give the newsroom culture at 801 Texas Avenue a nudge for the better.
***
The Chron's transportation secretarial journalist notes that METRO will stick with a cheaper, conventional design for its downtown station following the organization's latest procurement fiasco. Said secretarial journalist has not shown much interest in exploring what went wrong in the process. That's just not really the Chron way of covering local institutions.
***
In last Sunday's Chronicle, Bill King had a piece on possible lessons for Houston from Detroit's bankruptcy developments:
As late as 2000, [Houston]'s pension benefits were fully funded. Since then the city has borrowed something like $3.5 billion to fund these benefits without ever getting any voter approval to do so. About $3 billion was borrowed from the employees by promising them a benefit, but then not setting aside any money to fund that benefit when it comes due.

Why, you might ask, would city leaders and union leaders agree to such an arrangement?The answer is that it is a Faustian bargain that satisfies the needs of the elected official and union leaders at the expense of taxpayers and rank-and-file employees.

First, the elected officials are able to promise future benefits to public employees, who generously support their campaigns, but not have to go through the painful process of telling taxpayers that they are going to have to raise taxes or cut services to pay for the benefits.

But what is just as insidious is the motivation of the leadership of the public employee groups. Make no mistake; public pensions are a gravy train for a whole army of pension bureaucrats, investment bankers, lawyers, actuaries, accountants and lobbyists. In 2012, Houston's three pension plans spent a staggering $52 million on administrative, professional and investment services. That comes out to about $2,300 for each participant in those plans.

If that $52 million could have been applied to funding the pensions in 2012, it would have nearly made up the shortfall for that year.
***
Bill White, whose tenure in Houston didn't do much to reverse problematic budget and municipal pension trends, opined for the Chronicle that those people in D.C. sure aren't doing a very good job with the budget.
Our other installment of Funny Things Democrats Say this week came from Queen Sheila Jackson Lee, who called for extending unemployment benefits for "working men and women."
***
Mayor Annise Parker went to Washington D.C. this week, and apparently said a number of silly things.
Our favorite: The mayor warning that we must make tough decisions on climate change during a week that saw abnormally cold temperatures in Houston. Of course, she meant elites like her should make tough decisions, and "we" little people should acquiesce to the superior knowledge of our betters/rulers.
Perry vs World also looks more closely at another example of silliness from Mayor Parker.
***
The Chron Houston Rockets secretarial journalist had a glowing profile of assistant coach Kelvin Sampson, who has filled in this season and last season for Kevin McHale so the head coach could deal with family issues. Notable omission from the glowing profile: Any mention of Sampson's record filling in. That's just how the Chron likes to go about covering local institutions.
***
The Houston Press takes a closer look at HISD, and the fact that so many children under its tutelage can't read. It's a sobering piece, which is why it's even more depressing that Village Voice Houston so devalues its news brand with such a steady stream of insipid Listicles and personal diaries.
In other HISD news, two high-profile hires of superintendent Terry Grier were arrested for less-than-stellar behavior:
Dana Bost, HISD's chief of high schools, and her fiance, Principal Ronald Rodriguez, were arrested Oct. 18, accused of having marijuana and cocaine in their rental car while driving in Mobile County, court records show.

[snip]

Bost's annual salary this year was $171,245, according to HISD records. Rodriguez's salary was $112,500.

Bost was Grier's fourth high school chief since 2010. Grier initially hired Bost as the assistant superintendent of college and career readiness. But he soon moved her into the high school role and switched Orlando Riddick into her previous job.
Grier this week chose to focus on HISD mascots that someone, somewhere, might find offensive.
***
KTRK-13's Pooja Lodhia checked in on the Port of Houston, reporting that a former IT director stands accused of embezzling more than $200,000.
***
Unsurprisingly, LibDem blockquoter Charles Kuffer is thrilled that the drunken, belligerent, disgraced Democratic Travis County district attorney remains in power. Because, My Party Tis of Thee, or something.
***
And finally, the strangest Houston-area news story of the week: Bizarre puppy dispute ends with one roommate tied up naked in a ditch and the other in jail