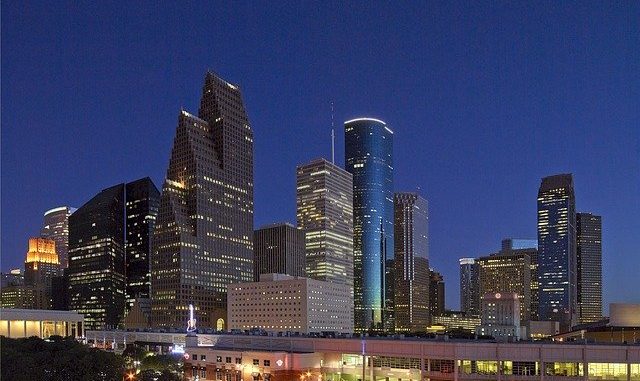 There's a brand-new pickup truck decked out with video cameras cruising around town.

While people are making u-turns and gawking as it passes them, it seems that truck is helping the city make money and fight crime.

What kind of reaction has it been getting? "That's exactly what they say. What is it doing?" said HPD's Shawn Palin.

He calls the F-150 the AutoVu.

In the back, four cameras are mounted and read the license plate numbers of every vehicle they pass.

An onboard computer tells the officer if that vehicle has unpaid parking tickets.

"See, it's reading a plate right now. In my patrol car right now, I have to type the plate in. That slows it down. Plus the issue of I have to look at the computer and the keyboard to type things in. Now I can just drive by the vehicle and it'll pick it up," Palin said.

Not only does it save time, the city figures it'll help collect more money in unpaid fines.

"The vehicle is able to search more tags than the parking enforcement officers can do manually. It's an automated system, so we're being more efficient at our job," said Houston Municipal Courts Assistant Director Liliana Rambo.
My question is, when the high-tech truck finds a vehicle with unpaid fines, what happens? Is another ticket issued, or does something like this happen:
Several major cities are testing the AutoFind camera system for the purposes of scanning, ticketing, and sometimes seizing parked vehicles. Made by AutoVu in Montreal, Canada the $80,000 to $100,000 system uses a set of cameras mounted on a car and connected to a sophisticated optical character recognition program loaded onto a laptop. The software can examine 1,000 car plates per hour.

[snip]

Chicago, Detroit, Los Angeles, Sacramento, San Diego, and Tampa have also either tested or deployed this technology which competes with Bootfinder, a system used by two Connecticut cities and Arlington, Virgina. New Haven, CT uses the technology for car confiscation and has generated $1 million in revenue in six months by seizing 1,800 cars. One woman had her Dodge Neon towed right out of her driveway while she was in the kitchen. She only owed $85 in back taxes.
Should Houstonians get ready to have their cars confiscated for unpaid parking tickets? Now THAT'S a world-class revenue stream!