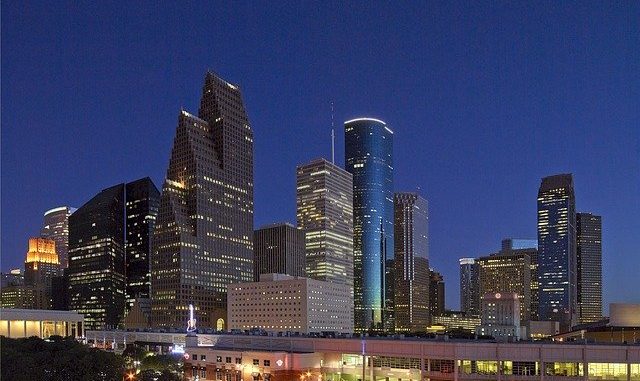 With little fanfare, the city is adding 20 more red light cameras, possibly to beat a deadline, even though the city has already installed the 50 cameras it said would be initially installed (via the Chronicle's Matt Stiles):
Houston police quietly have moved to install new red-light cameras at 20 intersections already monitored by the system, allowing citations for motorists traveling in the opposite direction, officials confirmed Tuesday.

The 20 new cameras are expected to start working Friday. Motorists caught by the new cameras would be issued warnings during a month-long grace period ending in October, police said.

The move to add more cameras, which had not been publicly disclosed, appears to conflict with the terms of a contract the City Council approved in 2006 with American Traffic Solutions Inc., the private company that installs and monitors the cameras.

That agreement includes payment arrangements with the company for a total of 50 intersection "approaches," or cameras monitoring specific directions at a location.

But department officials said Tuesday that they long had planned to increase the number of cameras at some locations, and they denied the contract limited that total to 50 intersections.

"These are different approaches at those same intersections," said Executive Assistant Chief Martha Montalvo, who supervises the program.
And now, let's highlight some fine Martha Montalvo quotes:
Montalvo said the decision to add the new cameras had nothing to do with a new state law, which takes effect Saturday, that could require some cities to do engineering studies at new locations.
Of course not!
She also dismissed a common complaint that the new cameras were intended to generate more revenue, even as the new law requires that a portion of the fines go to a regional trauma center fund.

"This is not about revenue," she said. "This is about changing the behavior and public safety."
Of course not!
Montalvo said late Tuesday that she was not aware of any briefings to council members about the new cameras.
Of course not!
But she said Police Chief Harold Hurtt had planned to make an announcement later this week.
Before he leaves town for the weekend?
Montalvo has in the past said expanding to more sites was possible, but only after the department hired someone to study the effectiveness of the current cameras at reducing crashes.

Montalvo said Tuesday she had not arranged for such a study, but that one was still planned.
Sure.
We know it's about revenue. The city needs to recoup some of the money it'll be losing thanks to the new state law. If it was about safety and changing behavior, the city would have lengthened yellow light times.
It'd be fun to put red light cameras to a vote — not before Council, but before the citizens of Houston.