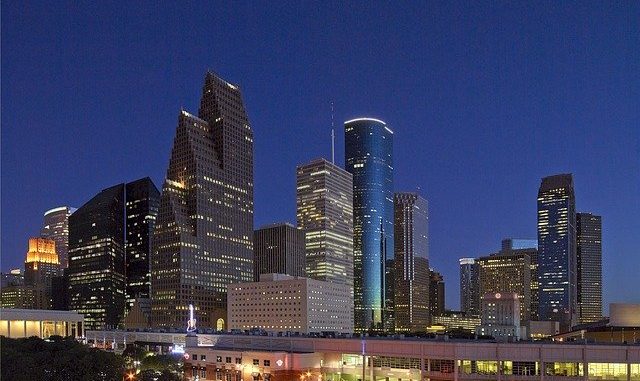 Over the weekend, the Chronicle ran a story by Robert Crowe on Houston's Sunnyside neighborhood (where Robert McIntosh was recently shot), and the drug culture that prevails there. Here's an excerpt:
Parts of Sunnyside are saturated in a drug culture that is at once celebrated in Houston's unique rap music and vilified by older residents who say Houston is losing an entire generation to drugs like sherm, crack and codeine syrup.

"We want the drugs off the street," said the Rev. James Nash of St. Paul Baptist Church and a member of Houston Ministers Against Crime.

But Nash said the traditional police response to drugs can lead to the types of scuffles that end with the use of stun guns or deadly force. Police responded to more than 400 calls about narcotics activity in Sunnyside last year. At least eight were made to Knoxville and seven to Kings Row.

"We don't want these young men injured and killed (by police) just because they're using drugs," Nash said. "We got to find another way."

Houston Police Department officials say force is sometimes an unavoidable consequence in the line of duty, especially when suspects resist arrest.
It's a fascinating (and disturbing) read on one of Houston's problematic neighborhoods. Indeed, we'd like to see more stories written by and for grownups (like this one), and less of this sort of treatment of serious issues.
While we're on the topic of good journalism about Houston, we should have called attention long ago to an outstanding article by Skip Hollandsworth that appeared in the December 2006 Texas Monthly. Hollandsworth managed to spend some "quality" time with gang leaders in the infamous Gulfton Ghetto area of Southwest Houston, and the result was an even more fascinating (and disturbing) read. Here's an excerpt:
Since the spring of 2005, the police department has expanded its gang unit, established a "gang murder squad" in the homicide division, and budgeted approximately $10.5 million in overtime pay to send more officers into what are described as high-crime hot spots, most of them plagued by gangs. In August of this year, police chief Harold Hurtt announced the formation of the Violent Gang Initiative, a task force composed of members of the department's own specialized "gang unit" as well as agents from the FBI; the Bureau of Alcohol, Tobacco, and Firearms; the Drug Enforcement Administration; Immigrations and Customs Enforcement; and the Department of Public Safety. Hurtt declared that the task force would "target the most violent gangs in Houston" and "disrupt and dismantle the gangs themselves."

But so far, the task force has not come close to dismantling a single gang. And nowhere is that more glaringly evident than in the former Swinglesville–an area that some police officers are now calling Gang Land.

"No one seems to have any idea what is happening down here," says Amanda Escobedo, a 65-year-old community advocate in southwest Houston who has spent nearly twenty years holding workshops and speaking at schools, trying to persuade kids to stay out of gangs. "The nice Houston people who live in the nice Houston neighborhoods and who come shop at the nice Galleria don't have any idea–or don't care–that the apartments that they all used to live in have now become a war zone. And it is a war zone, make no mistake about it. Every week, I hear about a stabbing or a shooting or a drive-by that doesn't make the newspapers. It never, ever stops."

It is indeed difficult for an outsider to imagine that this area is a war zone. (To get to Gang Land, all you have to do, if you're at the Galleria, is drive for about half a mile down Loop 610, turn south onto Texas Highway 59, then take one of the next few exits–Fountainview, Bellaire, Hillcroft, or Fondren.)
If you have a Texas Monthly login (the link may not work for nonsubscribers), this one is certainly worth your time.
We love it when grownups produce such interesting writing about our city.
The mayor's PR spin machine operators probably don't share our enthusiasm.